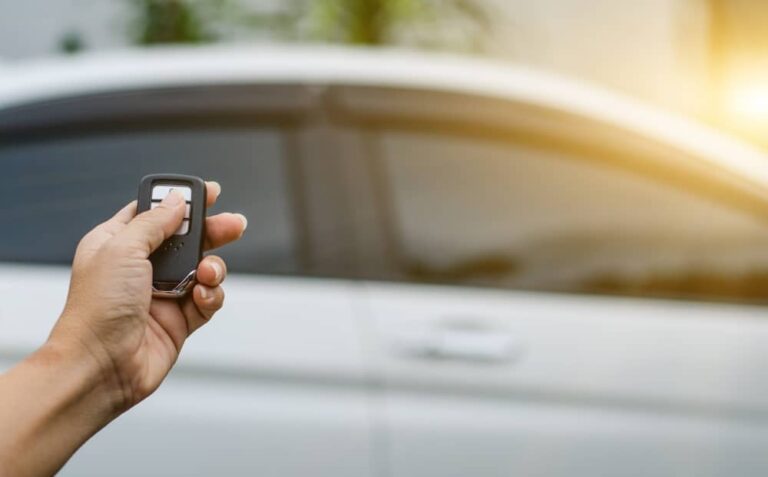 Cars have become more than a mode of transportation. They are now an extension of the owner's personality and lifestyle. Like your favourite jewellery, watch, or hat, your car needs some accessories, too. Any accessory will not do, though; it should be the right one. Whether you drive daily for work or love an off-road adventure, the best car accessories can improve your driving experience.
However, how do you know which is valuable when so many choices exist? Car accessories are not only for boosting style and appearance; the right ones can enhance comfort, safety, and security. This blog will help you weed out the car accessories that don't add anything of value to your car and driving experience. Here are some characteristics to look into:
1. Practicality
When choosing a car accessory, consider how the particular item serves its intended purpose. Does it fit into – or even better, enhance – your driving experience? Perhaps it adds value to the vehicle while aligning with your specific requirements. If so, you need a practical car accessory.
For example, these sunshades from Shevron are practical as they effectively block sunlight and heat to keep the car interior cool without the high cost.
Other accessories that you may want to consider are:
Cargo organisers for keeping the trunk and cargo area neat and organised
Floor mats to protect the interior from mud and spills
Seat back protectors for safeguarding the back of the front seats from scuffs and dirt
Car phone mount for a safe and convenient spot for your smartphone when navigating or using it for hands-free calls
These practical accessories are often simple and easy to use. However, they are far more cost-effective whilst offering reliability, efficiency, and an overall boost in your vehicle's functionality.
2. Quality
"Quality over quantity" is a phrase we often hear when we shop for something. Although most people have learnt their lesson, some still stick to the lowest-priced option. That should not be your mindset when buying a car accessory. Sure, it doesn't mean you should break your bank just for a particular product; however, you should not go for the cheapest one, either. Typically, these accessories are poorly made and will only result in you buying a new one in a short period.
So, for your peace of mind, buying quality accessories is a no-brainer. They are well-constructed and can last for years. They generally require not a lot of TLC from you. Just set and forget.
3. Compatibility
Compatibility does not mean you don't have to buy from the same manufacturer. For example, your seat cover should be designed for your car for it to fit the seats properly. This is important so the product functions as intended and will not interfere with your car's existing components.
Accessories, such as child car seats and airbags, play a crucial role in safety. If you use incompatible accessories, they may not work when you need them the most.
Luckily, Shevron makes shopping easier for you. Go to the shop and provide details about your car's make, model, and body type to find all the accessories compatible with your vehicle.
4. Lifestyle
Auto accessories are not a "need" per se. You can use and drive the car without installing or adding a single accessory to it. The manufacturers have done an excellent job of making sure vehicles function the way they are intended without these add-ons. However, it does not mean you should entirely forgo having car accessories. In other words, you must consider your needs first before buying.
For example, if you drive your car often, especially when the sun gets too hot or during middays, you may want dashboard covers and sunshades. A sturdy roof rack to accommodate your gear may be helpful if you love the outdoors. Bumpers are also valuable in protecting the body of the car. A high-quality dash camera like the VIZN V21 Dash Cam can record your adventurous experiences when travelling. The point is that you should look into your preferences and lifestyle, which can help you narrow your choices.
5. Personalisation
Finally, you want your car to be and feel yours. There's no better way to achieve such a goal than through personalisation. With so many options today, you have an infinite number of possibilities when it comes to customising your vehicle. You can pick accessories representing your style and taste, making the car look and feel unique.
For some people, aesthetics is vital, which can easily be realised with the right accessories. For example, you can customise the wheels, add decals, or use a body kit for aesthetic enhancement.
Car accessories can boost the look and appeal of your car. But the right ones can give you a better experience whilst on the road. Thorough research is required to ensure that you have the car accessories that you need. Shevron is your one-stop shop for car seat covers, dashboard covers, and more. Let us know how we can help by contacting us, or you can start searching for your car accessory here.